How Does It Work?
Trained staff are available to answer any questions you may have, and signage clearly outlines Rules & Regulations for use.

Park Your Vehicle
Daily Paid Parking is located in the adjacent lot west of Chateau Suites. Click Here For Location

Read & Sign Waivers
You only need one waiver per family. Print and fill out the form beforehand to save time.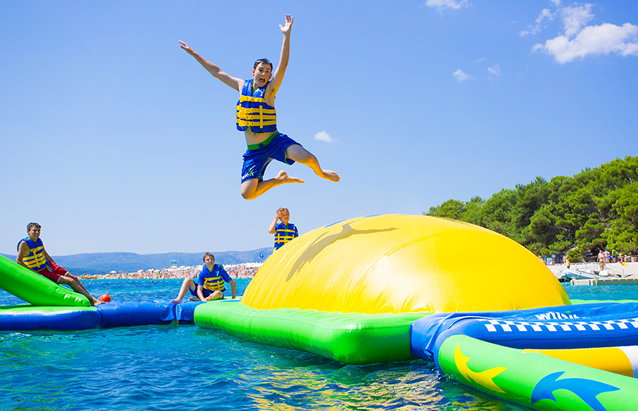 Let's Get Changed
Change rooms & washrooms are located next door at the municipal park. It is the blue and white building in the car park area.

Grab Your Life Jacket
We provide all patrons with a life jacket and ensure they properly fit your entire family. Collect your checkout time for the park at this time too.

PLAY!
It's time to have fun and enjoy your time with friends and family at Sylvan Lake Aqua Splash.
Refreshments and other goodies available at the Aqua Splash Lake And Beach Store!
Admission tickets are sold at the store. We also sell Dip N Dots specialty ice cream! We also sell kinds of beach supplies and souvenirs for your families day out with us. We can also store your valuables at the store during your time at the park.